NEW DATES for 2023
RYAN FC SOCCER CAMP
@
At The
Wadham Lodge Sports Ground 
Kitchener Road E17 4LL
Surface is Astro
TIME: 09.00am - 3.00pm 
Cost - £25 per day (£100 Full Week)
For more details
 Contact Richard Williams on 07973 938094
 XMAS SPECIAL
WEDNSDAY 20th DECEMBER  - FRIDAY 22nd DECEMBER 2023
Cost - £25 per day (3 Days Only - £75) 
Also FITNESS and TECHNICAL TRAINING for the Older groups ages
Year 7's - Year 10's
WEDNESDAY only (on all camp dates)
10.00am - 3.00pm
Cost £25 per session
MORE Dates to Follow: Monday Night Advance training 6.00pm -7.30pm (invite only) and Goal Keeper Training 7.00pm - 8.00pm
Wadham Lodge E17 4LL
 Surface is Astro
Wadham Lodge E17 4LL
 Surface is Astro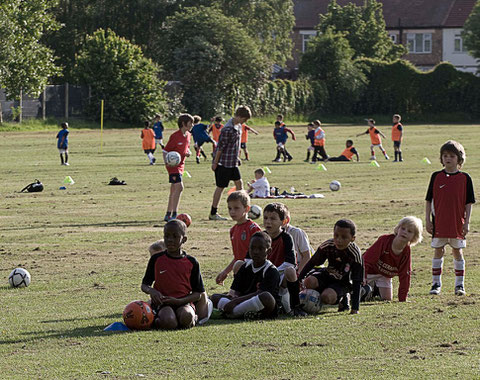 Ryan FC soccer camp on All age groups welcome. All coaches are of level 2 and higher and all have been CRB checked.
Players who show progress will be selected into the Ryan FC set-up and will also have scouts from pro clubs come over.
All children must have right footwear (surface grass) and shin pads.

Also drinks and a pack lunch must be provided.
T-Shirt and sweatshirt in case weather changes.


Wadham Lodge
Kitchener Road E17 4LL
What To Bring?



 

DETAILS

Training kit (shorts & t-shirt/tracksuit), suitable to weather conditions and playing surface

 

Warm, waterproof clothing/jacket and towel in the event of inclement weather

 

Shin pads (must be worn) and goal keeper gloves (if applicable)

 

Sun hat/sun block (please note we cannot administer sun block)

 

Medication i.e. inhalers etc (please note we cannot administer medication)

PLAYERS WILL REQUIRE A PACKED LUNCH

PLEASE ENSURE ALL PLAYERS HAVE PLENTY OF NON-FIZZY DRINKS.