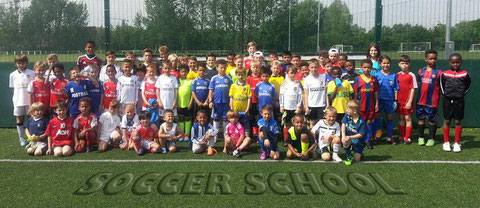 NEW DATES.....NEW DATES.....NEW DATES
                     

Monday 22nd October 2018 – Friday 26th October 2018 (5 Days)



Costs £15.00 per day £60 per week (5 Days) 
RYAN FC SOCCER CAMP
@
Wadham Lodge
Kitchener Road E17 4LL
Times are 10.00am – 3.00pm
surface is Astro
For more details
 Contact Richard Williams on 07973 938094
Dwight Gale
Local boy Dwight played for Ryan FC before moving on to slightly bigger things. Well done Dwight!!
Harry Kane, Nico Yennaris and Jordan Archer have all been coached by Dave Bricknell and gone on to play professionally for Premier League Clubs
Daniel Happe Leyton Orient young player of the year 2018
Here is a list of Ryan F.C. players who have signed contracts at Pro Clubs.
PROFESSIONAL:
Dwight Gayle Dagenham & Redbridge/Peterborough/Crystal Palace/Newcastle

Lyle Della-Verde Southend, Fulham, Fleetwood

Afolabi Obafemi Watford, Leyton Orient, Dagenham & Redbridge
De'Reece Vanderhyde Watford, Leyton Orient 
Alex Finney Leyton Orient, Bolton
Jordi German League
Bilal Sayoud Real Mallorca
Michel Parker Arsenal/Liverpool
Al Bungura Watford
Alfie Kamara Arsenal, Ipswich
Michel Parker Liverpool
Denzel Williams Blackpool
Jaedon Brisset Norwich
Ty-Rhys Jones Watford/Grimsby
Benjamin Badu FK SiobodaUzice

SCHOLARS:
Jordan Wilmore Watford

Reece Beckles-Richards Leyton Orient, Aldershot

Charlie Gardner Charlton, Colchester United, Barnet 

Amon Walton-Owen Tottenham, Ipswich

Noyan Tajbakhish Fenebache

Daniel Happe Leyton Orient
Denzil Williams Blackpool
Benjamin Badu Blackpool
Michel Parker Arsenal/Liverpool
Salim Nassor Serie B u19s
Mohammed Sagaf Serie B u19s
Muhammadu Faal Serie C u19s
Devonte Roberts Serie C u19s
Moyorin Omalabi Tottenham Hotspur

Joseph Tettah West Ham
Nyan Mesuria Ipswich
Miles Mitchell-Nelson Southend United
Michael Obafemi Watford, Leyton Orient/Southampton
Shaun Keane Peterborough

ACADEMY PLAYERS:

Rashid Kamara Arsenal
Reece John-Lewis Leyton Orient
Luca Wrightman-David Arsenal/Tottenham
Dejaun Johnson Chelsea/QPR
Luke Hillier Barnet
Lennon Peake West Ham
Alfie Campbell Ipswich
Ty-Rhys Jones Watford
John Paul-Antwi Reading/Watford
Daniel Francis Brentford
Michael Obafemi Watford, Leyton Orient
Yemi Ogunfalabi Dagenham & Redbridge
Koral Ali Stevenage
Brian Galach Leyton Orient/Poland
George Brockhouse Dagenham & Redbridge
Terell Sterling West Ham
Daniel Happe Leyton Orient
Emmanuel Adebowale West Ham/Sheff Utd

Adrian Hoxha Dagenham & Redbridge
Rayon Joseph Dagenham & Redbridge
Mohammed Ali Leyton Orient 
Mason McCorkell Dagenham & Redbridge 
Lucas Cannon West Ham 
Khalon Haysman Tottenham Hotspur 
Kieron Petrie Arsenal 
Sydney Peck Arsenal 
Teddy Gibbs Tottenham Hotspur  
Eren Muti Ipswich
Jaedon Brissett Norwich City 
Demaray Anyadike Leyton Orient
Jarmarie Alvardie Dagenham & Redbridge
Moyorin Omalabi Tottenham Hotspur
Charlie Pegrum QPR
Caven White Leyton Orient
Aaron Maguire Tottenham Hotspur
Jack Johnson Norwich City
Louie Johnson Norwich City
Luca Vela QPR
Jimmy Parker Tottenham Hotspur
Zidane Green Tottenham Hotspur
Zak Lee Southend

Frederick Tutt Arsenal

Benjamin Badu Reading

Iyaad Bhatti Tottenham Hotspur

Hayden Say Colchester Utd

Kayden Brissett Barnet

Declan Phillips Reading

Lawrence Valentine Watford
Riland Osmani Crystal Palace
Ronaldhino Calin Tottenham Hotspur
Dawson White Tottenham Hotspur
Jordan Santos Tottenham Hotspur
Elisha Sowunmi West Ham
Sonny Clarke Leyton Orient
Justin Elezi Leyton Orient
Reynner Silva Crystal Palace

Arthur Maskell Leyton Orient
Noah Friend Dagenham & Redbridge
Zain Moreea QPR
Montel Brown Southend
Charlie Anderson Leyton Orient
Ademide Akarakiri Arsenal
Ryley Scott West Ham
Leon Myrtaj Tottenham Hotspur
Yusuf Sankoh Barnet
George Cotton Tottenham
Florin Craciun West Ham

Harry Hill Arsenal 
Fabian Calin Arsenal 
Tyreece Cyrus Leyton Orient 
Ivan Borges Leyton Orient 
Che Amui-Sharpe Barnet
Ryley Scott West Ham
Levi Paul Reading
Kelsea Muburi Leyton Orient
Dionte Davis Charlton Ath
Ange Mula Leyton Orient

Jamie Agasee Arsenal

George Murray-Jones Southend

Jamael John-Baptiste Tottenham Hotspur

We also have had and are having countless boys who go on to represent their Boroughs and League representative sides